Our Brands

Linen Club
Higher moisture absorption capacity, almost double than cotton, makes it a thirsty fabric.Linen allows the skin to breathe, and is extremely comfortable under all weather conditions. Cool in summer and warm in winter and refreshed in humid weather. Linen helps to protect the skin from harmful UV rays Natural Anti bacterial-Health Fabrics With repeated washings, the fabric attains new sheen and airiness which makes it even more skin-friendly. They are extremely durable and wear-resistant with naturally Anti static quality hence repels dust.Pure linen influence the lowering of muscle tensions and are extremely soft and supple, hence enhanced body comfort.
Variety
Linen rich with cotton
Linen rich with Rayon
Dyed woven
Stretch Linen
Linen-Wool
Linen-Modal
Linen-Silk
Hand Painted Linen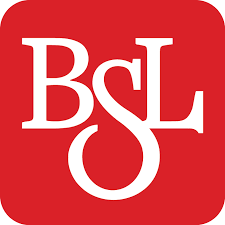 BSL Ltd – A LNJ group company
Product profile covers wool, wool-blended and premium lightweight fabrics, to wool modal, Trevira wool and other specialized fabrics blended with Lycra, Silk, Linen, Tencel etc. Companies commitment to quality through technology and human ingenuity, has earned them numerous awards like the National Certificate of Merit for outstanding export performance.
We keep excellent design and best product with quality blend with consistent supply for school uniforms and other institute supplies in P/V, Poly cotton and P/W.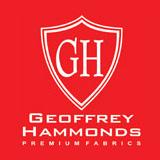 Geoffrey Hammonds
GH has crafted worsted suiting -fine count Marino wool blending in rich colour and texture, to keep the warmth and comfort. Poly wool fabrics with elegant look brought by fine blending of polyester and wool to give the finish & look which one would like to see again & again.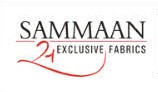 Sammaan Fabrics
The product ranges from 100% cotton fabrics to blended fabrics. The list includes Polyester / Cotton blended fabrics, 100% Polyester fabrics (Filamanents, Spun, Both), Polyester / Viscose fabrics, Cotton / Polyester / Viscose fabric and Mixture or blended of any of the above combination Value added Printed, Embroidery & Jacquard fabrics.

Livon suiting
Livon suiting is textile fabric company manufacturing fine uniform fabric under brand name LIVON Suiting. Livon manufactures various kinds of staff, police and institute fabrics. Livon is famous for Police Khaki fabric, jungle print and angola fabrics. Currently Livon fabric Khaki is used by many Police sections and SRPF directly or indirectly. We have wide range of Khaki fabric with different shades and textures.